absent, 2016
Temporäre Intervention im öffentlichen Raum, Linz
Eisen
Größe variabel
dt.
Die Arbeit "absent" bezieht sich auf das Bettelverbot der Stadt Linz, das am 2. Mai 2016 in Kraft getreten ist. Die Edition 1 von 5 Bettel-Dosen wurde in der Bettelverbotszone Linz an verschiedenen Stellen in der Innenstadt angekettet. Die Auswahl der Orte erfolgte anhand von Begegnungen mit Bettlern an diesen Orten vor dem Bettelverbot. Die Intervention ist eine leise Anspielung auf die Fälschung eines Stadtbildes. Das Prestige der armutsfreien Stadt wird gestört.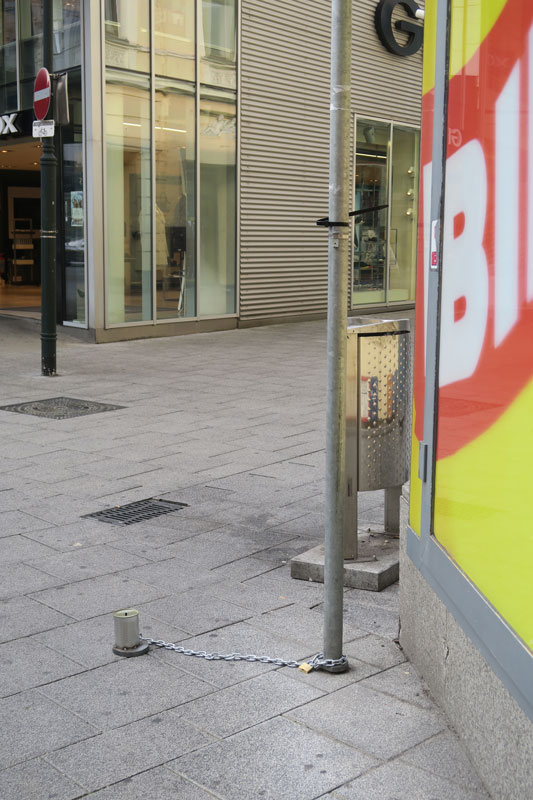 absent, 2016
Temporary intervention in public space, Linz
Iron
Size varies
en.
The work "absent" refers to the begging ban imposed by the City of Linz, which came into effect on 2 May 2016. Edition 1 of 5 begging cans was chained in the begging ban zone of Linz, at various locations in the city centre. The locations were chosen based on encounters with beggars in these spots before the begging ban. The intervention is a subtle allusion to the falsification of a cityscape. The prestige of the poverty-free city is disturbed.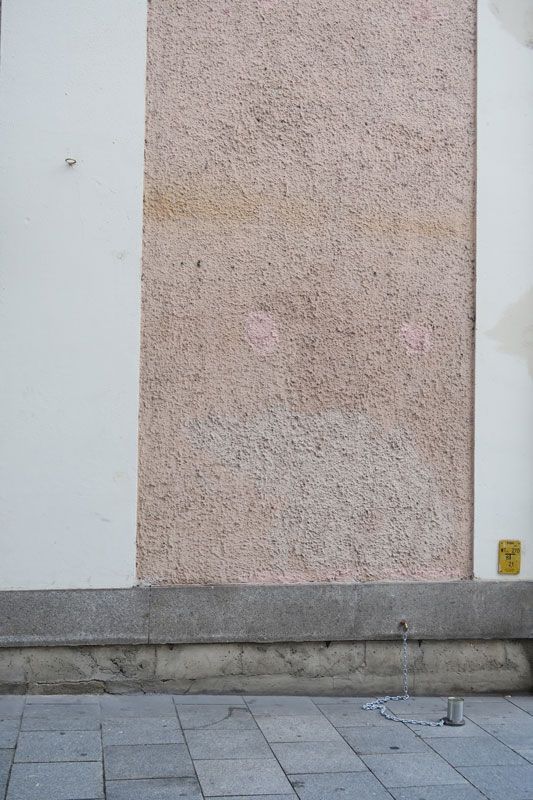 Edition: absent
temporäre Intervention im öffentlichen Raum, 2016
fine art print Hahnemühle, framed, 20,47 x 16,53 in. (52 x 42 cm.)
Signed, dated and numbered with pencil on the back
Edition 1/5 + 2 A.P