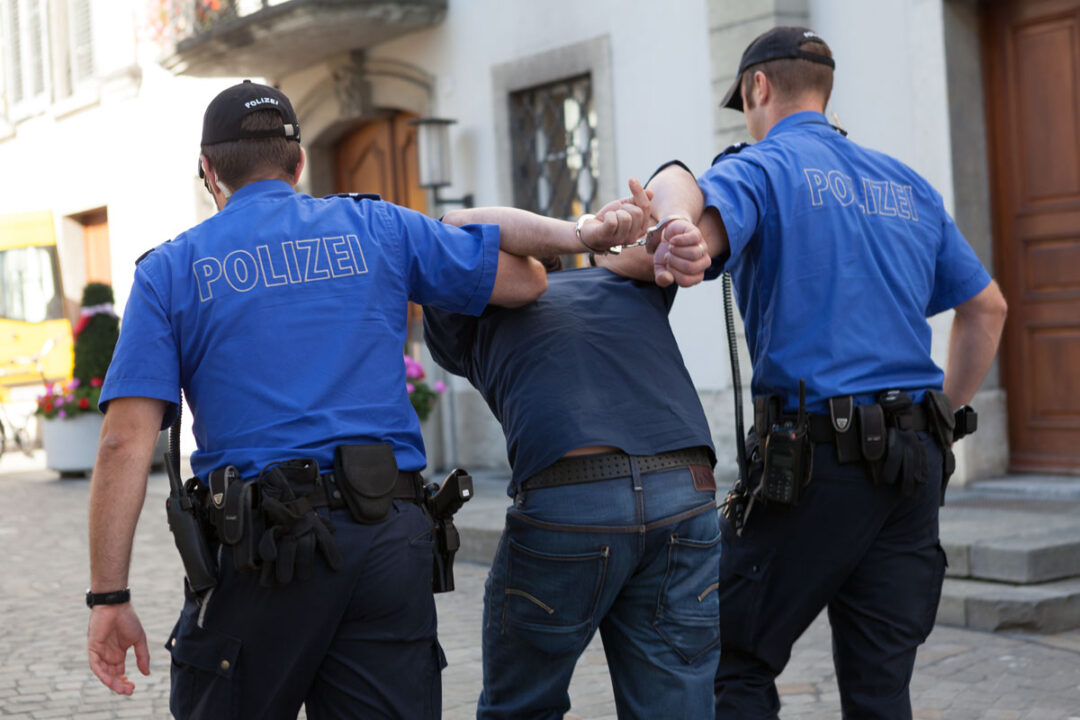 Geführter Stadtrundgang, 2015
temporary intervention in public space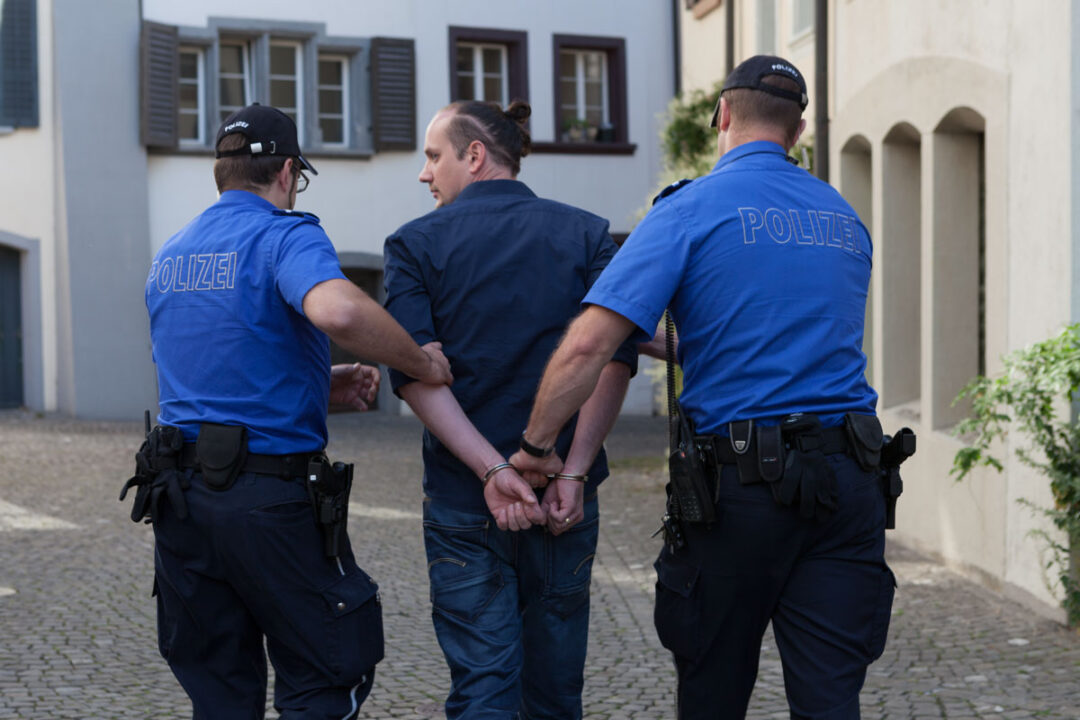 en.
The artist's interventions in public space often take place without permits. In the work "Guided City Tour", Noebauer-Kammerer anticipates. He takes a possible outcome of an illegal intervention in public space as a starting point and turns it into his work in public space. After long and difficult discussions in advance about the artistic idea, he was handcuffed and led through the idyllic Swiss town of Aarau by two policemen from the Aarau municipal police.
dt.
Die Eingriffe des Künstlers in den öffentlichen Raum erfolgen oft ohne Genehmigungen. Bei der Arbeit "Geführter Stadtrundgang" greift Noebauer-Kammerer vor. Er nimmt einen möglichen Ausgang einer illegalen Intervention im öffentlichen Raum als Ausgangspunkt und macht diesen zu seiner Arbeit im öffentlichen Raum. Nach langen und schwierigen Gesprächen im Vorfeld über die künstlerische Idee, wurde er von zwei Polizisten der Stadtwache Aarau in Handschellen durch die idyllische Schweizer Stadt Aarau (ab-)geführt.
Edition 1/5
fine art print Hahnemühle, framed, 15,748 x 23,62 in. (40 x 60 cm.)
Signed, dated and numbered with pencil on the back